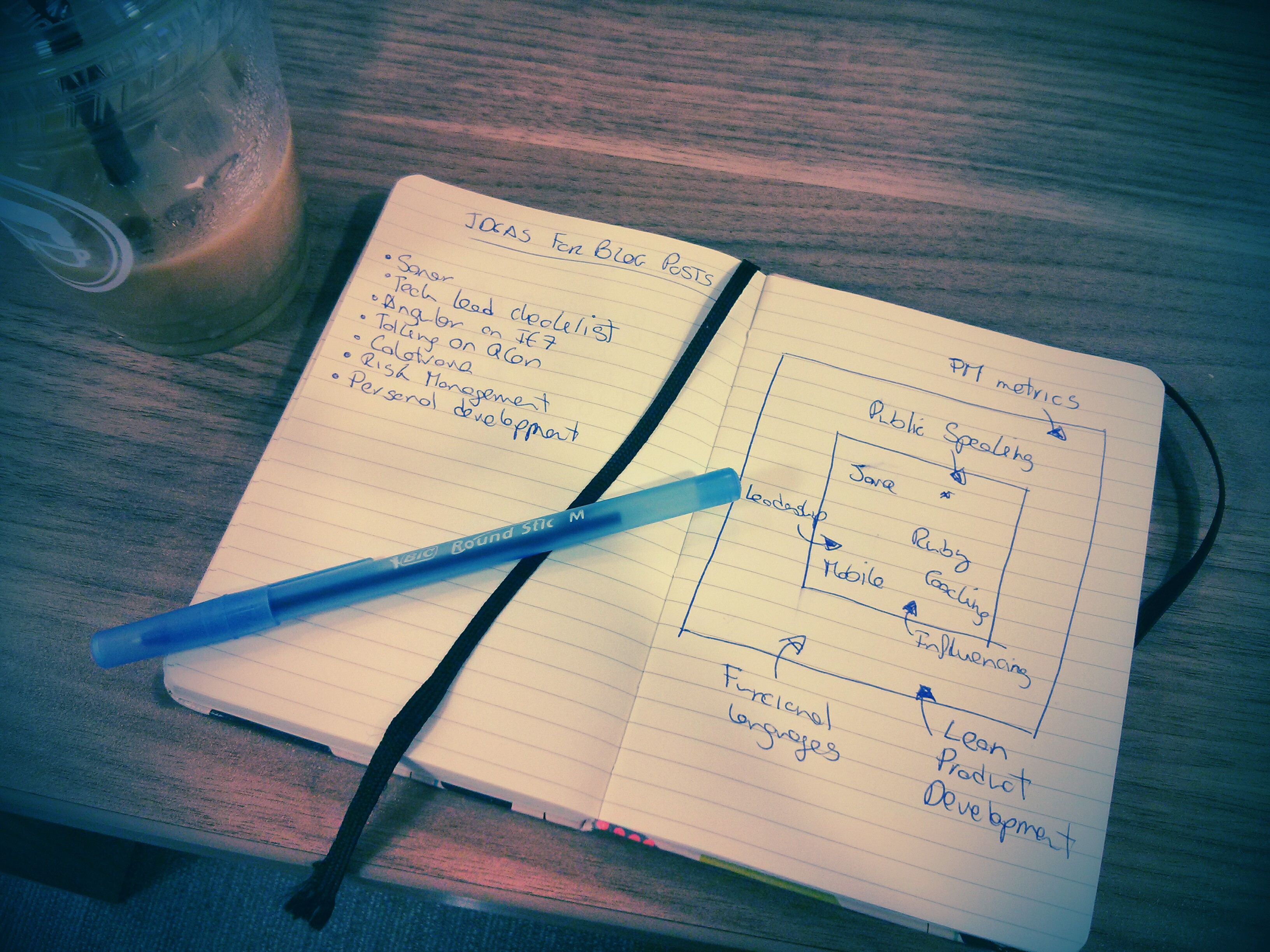 This is my notepad. It has been with me for just over a year. It contains notes from the four different projects I have worked on in the last year at Thoughtworks as well as ramdon thoughts and ideas. From how to work with AngularJS on IE7 to defining my next year's goals and everything in between.

Now that it's almost finished I want to tranfer all that knowledge into something more "durable", hence I'll be posting a lot of the stuff I have written there into this blog.

To make things more interesting (or challenging) for the next month I will try to post something new every day. Let's see how it goes….

DISCLAIMER: I will also post other things that are not in the notepad, like my essays and paper from the MA in Digital Media that I completed in 2012.
---